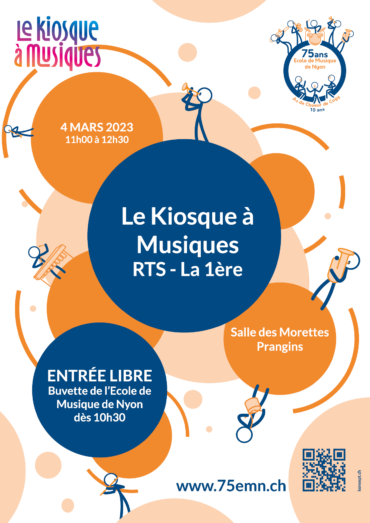 Le Kiosque à Musique
L'EMN
passe sur les ondes!
Samedi 4 mars, l'Ecole de Musique de Nyon était l'invitée de l'émission de radio "Le Kiosque à Musique" de la RTS.

Une journée qui a résonné aux sons des multiples talents de l'EMN.

Un magnifique avant-goût des festivités à suivre ces prochains mois: n'oubliez pas de venir régulièrement visiter notre site!

Retour en images!
True Talent
Meet our line-up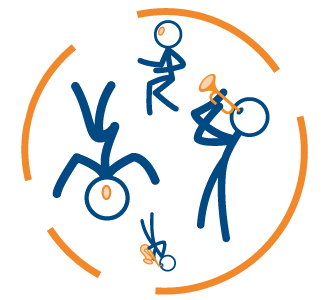 Un festival de surprises
75 ans:
ça se fête!
Dès cet automne, l'Ecole de Musique de Nyon vous invite à venir fêter son anniversaire.
Toute l'équipe a préparé de nombreuses surprises que nous aurons le plaisir de vous dévoiler ces prochains mois sur ce site.
A très bientôt!
Envie de ne rien manquer?
Achetez vos billets dès maintenant: notre billetterie est déjà disponible, retrouvez-y tous nos rendez-vous!
Day #1 - may 01.2021
Day #2 - may 02.2021
Day #3 - may 03.2021
Who We Are
The biggest, most important dance music festival on the planet
Adipiscing elit, sed do eiusmod tempor incididunt ut labore et dolore magna aliqua. Ut enim ad minim veniam, quis nostrud
exercitation ullamco .